First Announcers and Programme Lineup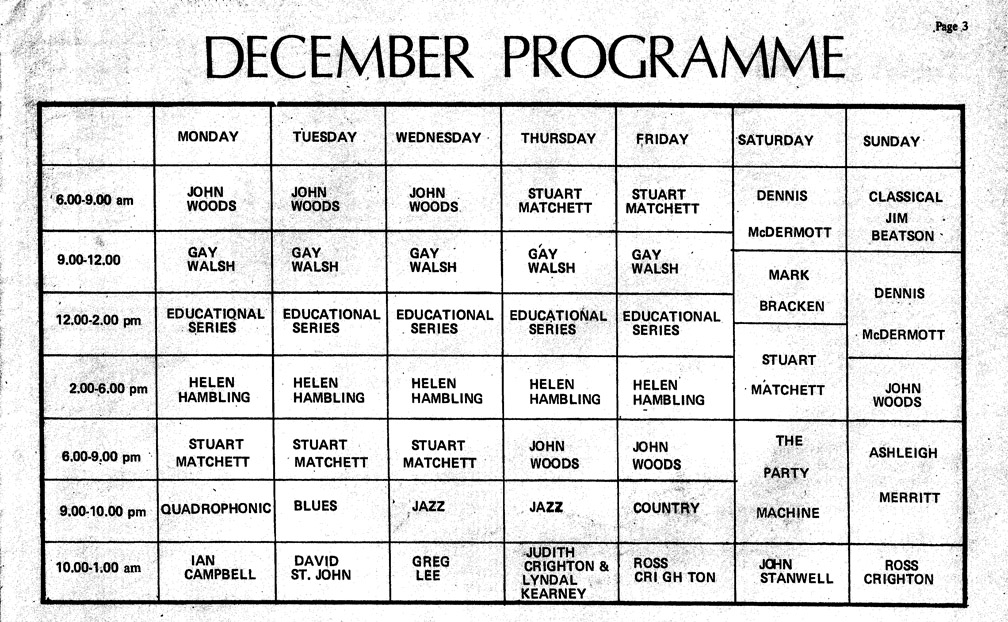 4ZZ Announcer Lineup (for the initial weeks of broadcasting):
At the launch in December 1975, the regular "full-time" announcers were John Woods, Gay Walsh, Helen Hambling and Stuart Matchett.
Other full-time 4ZZ staff members who took a turn at the microphone during weekend slots were Jim Beatson, John Stanwell, and Ross Crighton.
Volunteer announcers on-air in December 1975 were Mark ("Brack") Bracken, Ashleigh Merritt, Dennis McDermott, Ian Campbell, David St. John, Greg Lee, Judith Crighton, and Lyndal Kearney.